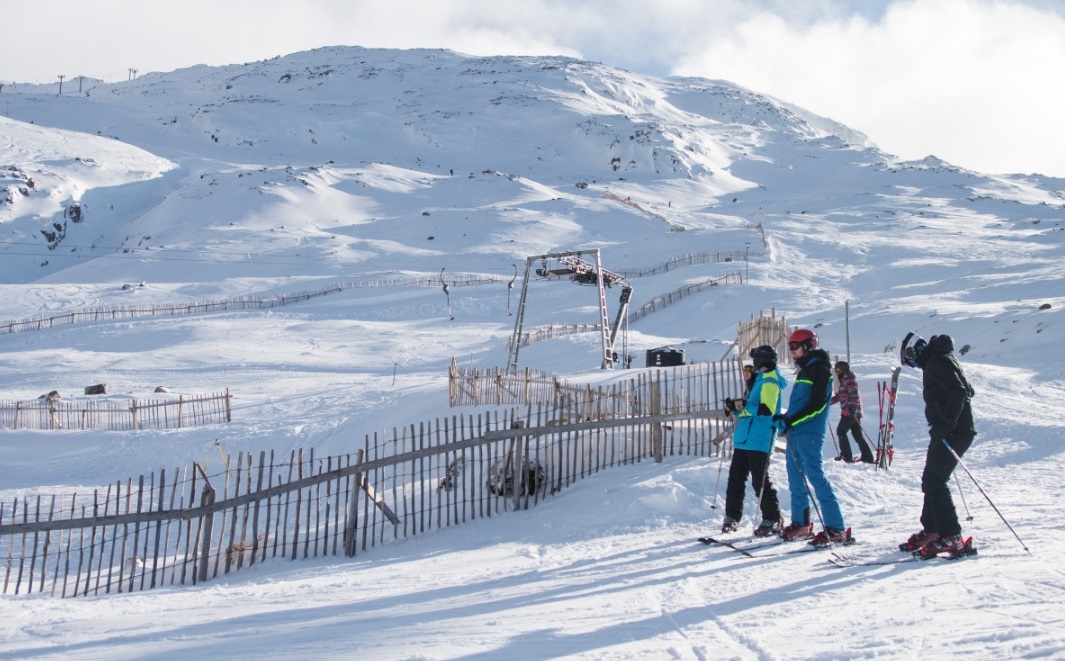 Who doesn't like the snow season? One can enjoy ice skating, sledding, skiing, and various other snowsports during this time of the year. With its increasing popularity among enthusiasts, skiing has become a popular sport in the entire United Kingdom. It doesn't snow for a significant period in the UK, but it doesn't refrain the enthusiasts from enjoying skiing in the lap of UK hills. Apart from the scenic natural skiing destinations, UK has a fantastic selection of artificial skiing resorts. Given below is a list of 6 best skiing spots for you to enjoy and create some memorable skiing experiences.
Chill Factor
Made up of artificially built sleds and twisting slides of ice and snow, the Chill Factor is an indoor skiing center in Manchester. The longest slope is 180 meters long, making it the longest indoor ski slope in the United Kingdom.
Apart from this long one, the center includes a shorter hill where kids and beginners can enjoy skiing. The center even features an 'alpine village' themed restaurant where you get a variety of food options to have some delicious food after a fantastic skiing experience.
Glenshee Skiing Resort
A popular skiing destination among the Scottish people, Glenshee is Scotland's largest ski resort and UK's largest snowsports resort. Covering a vast land area of 790 hectares, it includes 22 lifts, 36 turns and 40 km of pistes extending across four mountains.
It features Glas Maol, which is the longest single run, stretching to a length of 2 kilometers. Glenshee offers perfect skiing set-ups for all levels of skiing abilities.
Snozone
One can enjoy snow sports all year round at the UK's most popular snow center for skiing and snowboarding, Snozone. It offers a variety of indoor activities with an authentic slope experience on absolutely real snow.
The facilities include a long 500 meters long slope, which is suitable for kids, beginners, and adults.
Glencoe Mountain Resort
Being the oldest ski resort in the UK, the Glencoe mountain is reputed for offering dangerously deep slopes, including the steepest hill of Great Britain, 'flypaper.' You can enjoy skiing and free sledding with an iconic backdrop of Buachaille Etive Mor.
Apart from offering a fantastic skiing experience, this place features a panoramic cabin cafe at the base of the mountain where you can enjoy some delicious home-cooked food.
Allenheads
During the snow season, the village of Northumberland in Allenheads offers some great skiing and snowboarding experiences. With it's two permanent tows and a 120-meter long slope, this place is perfect for beginners or for those who want to freshen up their skiing abilities.
Skiing can prove to be a dangerous affair if proper precautions aren't taken. That is why it is important that you use good quality gear. Snowleader UK offers gear that will keep you safe without drilling a hole in your pocket.
Yad Moss
Located in the natural beauty of Cumbria, Yad Moss is one of England's real snow areas. Shallow pistes and the snow drifted between fences provide a soft surface for skiing. There is an 800 meter long single fast ski tow, which is not suitable for beginners due to the slow speed and uneven surface of the tow truck. When the weather is favorable, Yad Moss offers around 40 days of skiing experience.