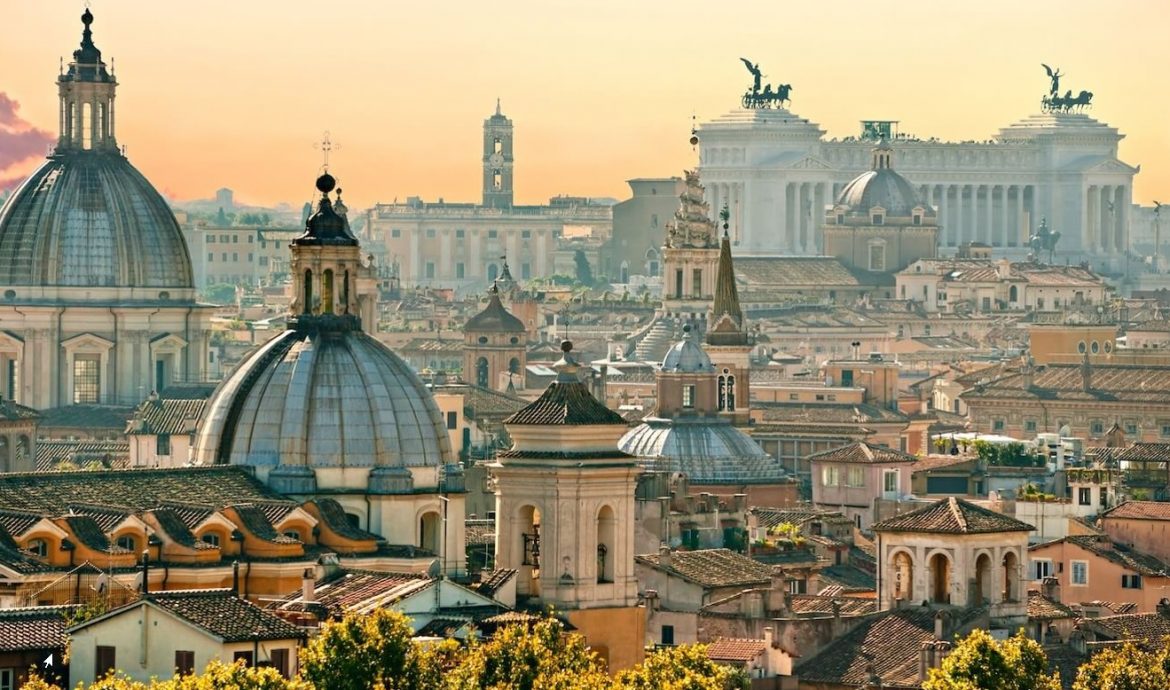 If you have been to Rome at any time before the pandemic, you probably remember a city where you hear almost every language on the planet, spoken on the street. That's because Rome is one of the most visited cities in the world. There are so many reasons that justify spending some time in the "Eternal City" that we would need to write a whole book. But here is a resume of some of the most important ones.

A unique Moment to visit Rome
There is no better time than now, to plan a trip to Rome. With the world pandemic going on, the city will be all yours and you'll be able to enjoy the sights like very few people – other than Romans – have ever had the chance to. Taking selfies of yourself, in front of the Vatican, with no one else on the pictures, is normally impossible; but not these days. And all you'll hear on the street is Italian. In other words, you'll be living like a Roman for a few days.
Furthermore, Delta Air Lines has just announced that they will be launching a quarantine free flight from Atlanta to Rome in early 2021. Providing passengers test three times COVID-19 negative, they will be able to get to Rome, on a direct flight and enjoy their trip as they would have before the health crisis started. Of course, there might be restrictions inside the city, but there is so much to do that you will still have a great time. So, buy a ticket now, and then get yourself a travel health insurance to enter into Schengen and spend worry-free holidays that you will remember forever.
Lose yourself in Eternal Beauty
When people think about a romantic city, they often think of Paris, France. But anybody who's ever spent a good amount of time in that city will tell you that it is far from the truth. However, if a romantic trip is what you are looking for, Rome will not disappoint. That's because everywhere you look in Rome, you are surrounded by beauty that has gone through time, and is still there today to remind us that some things do last. So why not love?
There are so many sights to visit, starting with the ruins from the Roman Empire. And since you can still see the walls from the old city, here and there, you never cease to experience the sentiment of being part of history, while walking through the streets of Rome. Of course, when you are facing the Coliseum, the realization that you are walking on a land that was the center of the human world for so long, fully hits you and you suddenly feel quite small. And if you really want to walk on the same street as the Romans did, 2000 years ago, head to via Appia Antica and its park, where you will discover the tomb of Anna Regillia, wife of Herode Atticus, still intact after all this time.
Visit Some of the Oldest and Most Beautiful Catholic Churches
Everybody knows about St. Peter's Basilica (the Vatican), but there are so many other churches to visit in this city, which is the heart of Catholic religion. A visit of the Vatican Museum is a must. There, you will be able to walk through the Sistine Chapel and discover its painted roof by Michelangelo. The walk to get there will enable you to see many more unique paintings and sculptures, which are part of the heritage of the Church.
The last Roman Emperor, Constantine, is the one that moved away from Pagan religion to the teaching of Christ. You can visit San Giovanni, which is the first Basilica he had built in Rome: A majestic monument with paintings, sculptures and mosaics that have stood up to the test of time. Then, head to the San Pietro in Vincoli Basiclica, where you will be able to see the chains that were used, when St. Peter was kept captive.
To Eat "Buonissimo"
When you think of Italian food, pasta comes to mind. However, this dish is treated very differently from one region to another in Italy. When in Rome, you need to try "amatriciana", which is made with bacon and tomato sauce, as well as "cacio e pepe", which is a type of cheese mixed with black pepper. The rigatoni pasta is commonly used in the region.
Pizza is also a specialty of Italy. In Rome, you will find many bakeries that also offer a large variety of "pizze." They are usually baked in a large rectangular shape, which they cut to smaller size for clients to buy and eat on the spot, or bring home. Their paste is quite thin compared to other regions, and they are often served with few ingredients on them, some with tomato sauce and others without.
Rome is a city everyone should see at least once in their life. However, if you have been to the Eternal City, chances are you'll want to come back again.