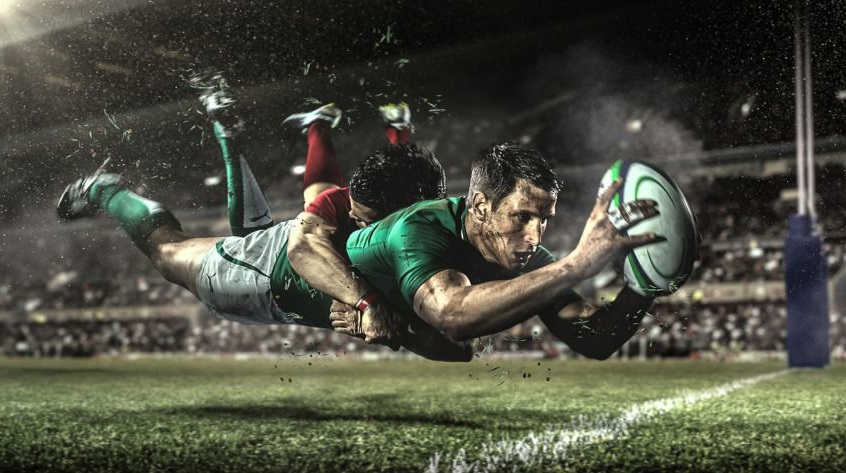 There is no doubt that 2020 will be remembered as a year where a majority of people in the world where not able to get together and enjoy good times. Hopefully, 2021 will bring back some of the joy and happiness that special events bring into our lives. Keeping in mind that the health situation can change quickly and modify the schedule, you will find below some of the most notable events to be held in Britain throughout the first half of next year.
The Unique Feeling of Special Events
There's nothing quite like participating in a big event. Those who enjoy them have been lacking the energy it brings. It is a sense of elation that engulfs them, the moment they put on the event's wristband and walk into the venue. It's often magical, similar to a Christmas morning or entering Disneyland when you are a kid.
Getting back to social life is a necessity, as many have felt the effects of the lockdown very profoundly. That is why it is such a joy to look forward to these events. From fashion to sport and music to films, the variety will enable everyone to find at least one or two events that will fit their interest. It is suggested to check the website of each event before heading there, as they are all subject to changes.
Annual Events in Britain Scheduled between January and June 2021
London Fashion Week, London
The first of the series has been postponed from January 9 to 11 to February 19 to 23, due to the remaining health concern with the coronavirus. It will be showing menswear collections and is currently described as a digital-first presentation with pared back physical activations. The other shows will be held June 11 to 14 and September 17 to 21, and will feature both mens and women clothes and apparels.
RBS Six Nations Rugby, Cardiff, London
Sports lover will be happy to witness the return of rugby tournament: The Six Nations Championship. Matches will oppose England, France, Ireland, Italy, Scotland and Whales. They will be played at the Principality Stadium in Cardiff, Twickenham Stadium in London, as well as at the Murrayfield Stadium in Edinburgh, between February 6 and March 20.
Artes Mundi Exhibition, Cardiff
Like so many others, this exhibition, which is one of Whale's biggest contemporary visual art shows, was cancelled in 2020. The 9th edition should be back this year and will take place in three different venues: The National Museum Cardiff, Chapter and G39. Known for the fact that it awards UK's largest art prize (£40,000), Artes Mundi has announced that it will name the winner at the beginning of the show (February 11) instead of at the end, when it usually takes place. The exhibit will run from February 13 through June 6.
Glasgow Film Festival, Glasgow
From February 24 through March 7, the third most important film festival in the UK will be held in Glasgow. It will include more than 350 events, featuring local and international films of all genres.
Glasgow International Comedy Festival, Glasgow
The second event to be featured on our list that will take place in Glasgow, should bring some laughter back into people's lives. It is the largest event of his kind in Europe. This year will feature some of the acts that were scheduled for 2020 and new ones. The event will be held from March 6 through 24.
Liverpool Biennial of contemporary art, Liverpool
If you have wanted to visit Liverpool, but never had the chance, March 20 through June 6 is the best time for you to do so, as the city will showcase more than 50 international artists of modern art. Works will be shown in galleries, museums as well as public spaces throughout the city.
The Oxford & Cambridge Boat Race, London
This event may last only one day, but it is an important tradition in the UK. The first edition took place in 1829, making it one of the oldest sporting events in the world. You can watch it from the banks of the Tideway, between Putney and Mortlake in South London. The boat race will be held on April 3.
Grand National meeting, Aintree Racecourse, Liverpool
This is one of the most famous horse race in the world. The course covers four and a half miles and the horses and their jockey tackles 30 fences. It is well known for its Ladies' Day, a colourful fashionista event, which will be held in the middle of the week-end, on April 9th (April 8 to 10).
Liverpool Sound City, Liverpool
Music festival lovers have had a very hard time through 2020. This international music festival and industry event should bring them back to life. It welcomes local artists as well as international stars. This is where famous singers and musicians such as Ed Sheeran, Alt J and Calvin Harris started their career. It will be held from April 30 through May 2.
Other noticeable events to follow:
Brighton Festival, Brighton
May 1 to 23
One of Europe's leading arts festivals, celebrating music, theatre, dance, circus, art, film and literature.
The Emirates FA Cup Final, Wembley Stadium, London
May 15 – Men
May 22 – Women
The oldest domestic Cup competition in the football world
Upfest, Bristol
June 5 to 6
Europe's biggest street art and graffiti festival.
Wimbledon Tennis Championships, London
June 28 to July 11
The most famous tennis tournament in the world.