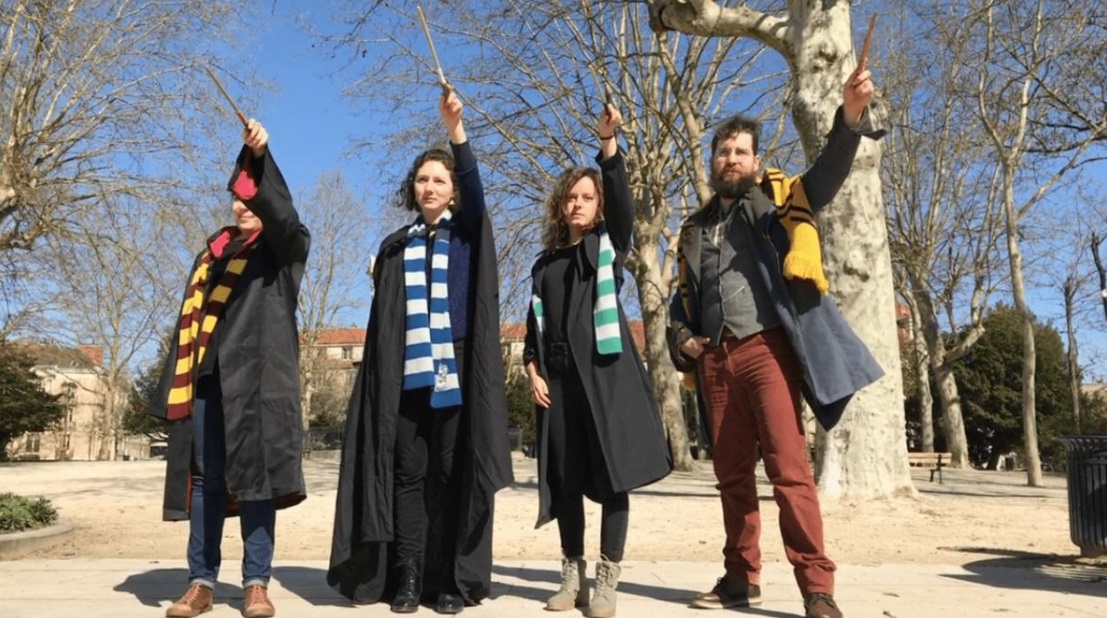 Although the Harry Potter saga has been going on for a few years now, the passion that envelops the story of the young magician is still in full swing today, 23 years after the start of this epic which will have marked all minds. In France, fans seem more active than ever.
Reims: 3rd edition of the giant quiz dedicated to the world of Harry Potter
It is more than ever time to revise your notions relating to the world of Harry Potter if your wanderings bring you passing through the city of Reims, which this year is organizing the 3rd edition of its giant quiz dedicated to the world of Harry Potter.
Indeed, after the opening of a shop dedicated to the young magician, as well as a café / tea room which should open in November on rue du Barbâtre, the fans seem more than active in organizing this game on a human scale in the streets of the city.
This represents the opportunity for everyone to find incarnations of their favorite characters from the greatest public saga of all time.
Nantes also organizes its own giant Harry Potter game
If, after your visit to Reims, your thirst for magic is still not satisfied, take the direction of Nantes, where the city is also organizing a giant game dedicated to the world of Harry Potter.
Arm yourself with your magic wand to go on an adventure against the other participants in the game, divided with you into 4 teams representative of the 4 houses of Hogwarts: Gryffindor, Slytherin, Ravenclaw and Hufflepuff.
Rest assured, if you don't have your own wand or wizard accessories, you can get a pack at the start of the giant investigation.
After Reims and Nantes, go to Lille for another Harry Potter investigation
After Reims and Nantes, go to Lille, where "Mysteres et sortileges", the name of the giant investigation dedicated to Harry Potter, will take place on October 18 and 19.
It will be a new opportunity to immerse yourself in the universe of our favorite young wizard, accompanied by your friends disguised as the effigy of Harry Potter's acolytes: Ron, Hermione and all his other friends.
It is therefore time to revise all your notions around the world of Harry Potter to ensure success in these giant investigations which promise as well a plunge into the magical universe of our favorite wizard, as a succulent moment with friends. So to your chopsticks, get set, magic!