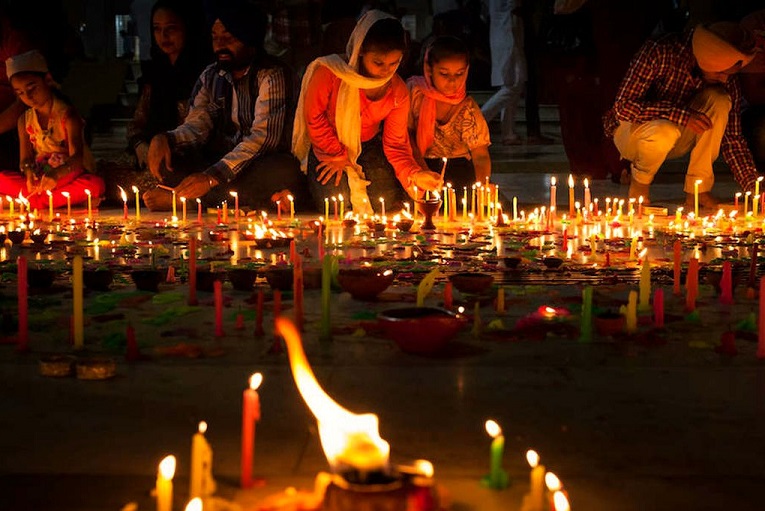 India is a festive land. It seems like its people always have something to celebrate throughout the year. Discovering and participating in the various festivals is the best way to learn and appreciate Indian culture and traditions. Each of them will bring you an experience that you won't soon forget. Here are some of the most important festivals in India.
Holi: The Festival of Colours
This is the most popular festival in India. We have all seen beautiful pictures from this colourful event where people through red, green and yellow powder at each other and into the air. Each colour has its importance and it significance. For example, red means love and fertility while green symbolizes new beginnings. The festival is a celebration where Indians burn and destroy the demon Holika.
Deepawali: The Festival of Lights
Also called Diwali, this is one of India's largest festivals. Deepawali is a Hindu festival that celebrates the triumph of light over darkness. During the five days of celebration, the whole country shines with bright lights decorations, fireworks, and diyas. Diwali happens in late October or early November, as it varies from year to year. It is a time for family gatherings to share meals and give gifts to one another.
Eid: A Muslim Celebration
This festival is celebrated by Muslims in the fasting month of Ramzan. On that day, people wear new clothes, enjoy lavish meals with their family and participate in prayer ceremonies. The meal of the day is mutton, in all Muslim houses. Friends are also invited to participate in this festival.
Friendship Day
As the name says it, this day is all about celebrating friendship. It is very important to all Indians, as they like to show their feelings towards the people they care for. Everyone exchanges gifts, and people tie friendship bands.
Raksha Bandhan: Celebrating the Unity between Brothers and Sisters
This festival was created to celebrate the bond that unites brothers to their sisters. On that day, girls go shopping for the best rakhi and tie it on their brothers' wrists to protect them from evil, while boys buy gifts to their sisters and vow to protect them, no matter how hard life gets.
Independence Day
On August 15, India celebrates its independence from Britain. It is a large celebration, during which people fly kites in representation of freedom. It takes place all over India, and people join in with pride and honour.
Dussehra: Celebrating the Death of Ravan
This festival goes into Hindu mythology. In the story, Lord Ram took on Ravan in a fight and killed him. To remember that moment, Indians prepare large statues of Ravan, which they burn all around India, to the celebratory sound of firecrackers.