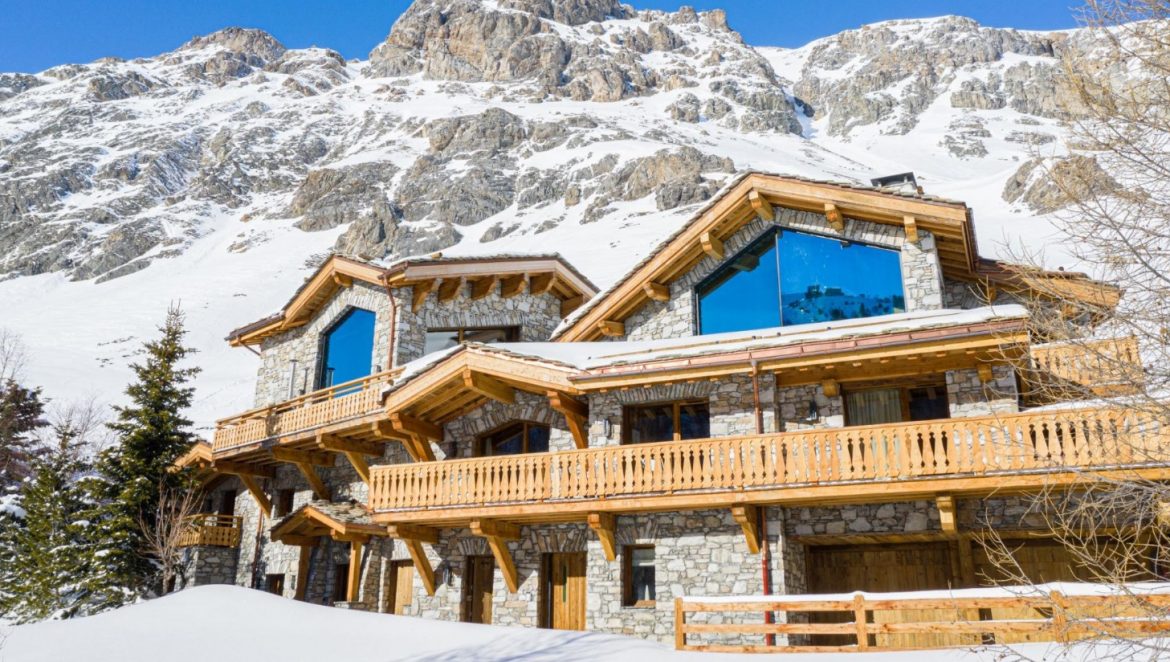 If you have never spent time in a chalet, in the mountains, especially in winter time, you are missing out on magical moments. There is a uniqueness of waking up in the morning, close to wooded areas and far from the cities, with the sun reflecting its glare on the pure white snow, that needs to be lived to fully understand it. Carte Blanche chalets in Val d'Isère are the perfect place to get away from it all, and rediscover nature.
Designers Chalets
Living in luxury means many different things. In this day and age, the simple fact of spending time with family and friends has become a luxury; one that we should all benefit from, from time to time. Getting everyone together in one of the fabulous Carte Blanche chalets will only enhance these moments of happiness and joy, and create beautiful memories, shared by everyone.
You can choose the atmosphere you will be living in, by selecting the designer chalet that represents best your group. Want to head back in time with your friends, to the good old days, when it was all about rock'n'rolling? The chalet Rock'n'Love will fulfill your dreams. Or, if you feel like you need to disconnect from time and events, how about living with a plane fuselage inside the house? Tango Charlie chalet will help you forget about everything else in the world, so you can focus on what matters: your friends and family. Discover the rest of them at carte-blanche.com.
Tignes – Val d'Isère: A World Class Resort
The location of the Carte Blanche chalets is part of the excitement of spending time away from home and into a natural setting of unique beauty. Those who ski surely know the resort, as it is host to world cup races. With its 300 kilometers of slopes, 97 chairlifts and 2 funiculars, Val d'Isère offer the very best to all kind of skiers, from debutant to pros. But skiing is just the first of numerous activities that can be practiced in Val d'Isère. At close proximity to the Carte Blanche chalets, you will also find other great activities, including these two:
Helicopter Tours
If you like strong sensations, you will love helicopter tours. When you fly over a mountain and the ground disappears on the other side, the feeling it brings, will stay with you forever.
ICE-DIVING
For the bravest ones in the group, ice diving is the activity to try. Jump into the lake through a hole in the ice, and discover complete peace, where there is no sound or movement; only the light of the sun or the moon, reflecting on the ice above your head.
Don't wait anymore. Discover life in a luxury mountain chalet, so you can come back to your routine, fully refreshed and ready to go!