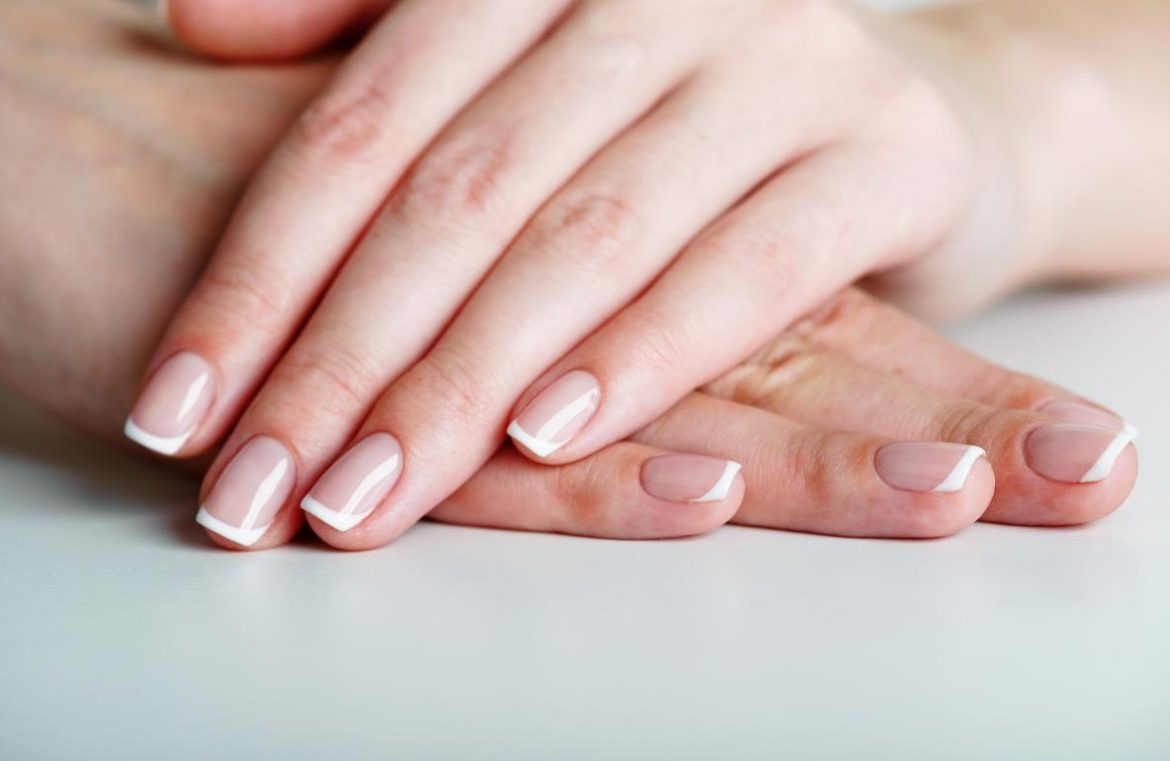 Talking about manicures, of course, we will think about the "French nail style" which is one of the most popular all around the world due to its classy look. However, many people don't know anything about its origin. Today, we will reveal all French manicure history as well as some manicure tips for you to do at home with your friends or family.
Did French manicure actually originate from France?
Although we call it a "French" manicure, the latter did not come from France nor has it been invented by French people. In fact, it was originally rooted in America but by whom and when there is still no clear answer to that question.
That said, it seems that the famous manicure style was created around the year 1930 by an American named Max Factor, the father of modern cosmetics. He claimed that he invented this nail style for the fashionistas of Paris. On the other hand, however, some people said that they have seen it earlier since the late 1800s. Moreover, Jeff Pink, the founder of Orly brand, is also sometimes credited for the creation of French manicures.
How has French nail fashion become a hit?
The French nail technique had become very popular since the 70s, thanks to Jeff Pink's efforts. Since he frequently heard complaints from Hollywood directors about the time-wasting when actresses changed nail colors depending on what they wore, Jeff Pink had then laid out an idea of a universal nail feature that can fit with any outfit! Therefore, he invented a natural nude-tone polish with a white line on the tip and called it "Natural Look Nail Kit". As a result, this product is now widely used in the fashion industry because it helps save a lot of time and most importantly, money.
Thereafter, Jeff Pink got a chance to try his manicure painting on models at a fashion show in Paris. Then, when he returned to Los Angeles, he started calling his nail design "French manicure" because he appreciated that his friends in Paris and runway models accepted to put on his newly created nail style. Thanks to this show, people started to talk about it, and since then, the French manicure is an incredible hit.
Top 3 reasons why you should get a French manicure
For ladies, it is advised to regularly do manicure or pedicure because the beautiful and immaculate nails will truly give you a good-looking appearance. At most salons, the top-picked manicure is of course the French one. So, let's explore the benefits of a French manicure:
1. Relaxing experience
If you go get a French manicure or pedicure at the salon, it usually comes with massage and scrub services. Starting from a warm hand/feet soak and scrub, a massage, moisturizing, and finishing with trimming and coloring your nails. With all of this, you will experience an impressive relaxing moment for sure. Just sit back and let your therapist take care of you!
2. Illusion of beautiful longer nails
If you are dreaming of having slim fingers, a French manicure is a perfect choice for you! Because of their thin white line and nude color, they will give an illusion of longer-looking nails and make your hand look more gorgeous.
3. Universal look
"Less is more" is truly the definition of this classic French design. Whether it be with a casual outfit or luxurious slippery dress, it can suit all kinds of outfits and also help complete your look. Furthermore, its nude color tone gets along with any color as well.
How to do a French manicure step-by-step?
French manicure and pedicure are traditionally characterized by their pinkish nude color with a thin white polish stripe at the tip. It is easy to do, but the core idea is to trim and paint your nails delicately.
To achieve this classic French look, follow the instructions below:
First, thoroughly wash your hands/feet and remove old nail polish with an acetone-free remover (if necessary).
Trim and shape your nails in your favorite shape, but we suggest a short square shape or almond shape.
Make sure that nail plates are 100% dried and cleaned. You might dehydrate them with alcohol or remover before polishing.
Then, apply the based-color. Normally, it should be a sheer nude or natural light pink color. You might polish a second coat to make the color more obvious.
Once the polish fully dries, it's time to paint the tip with white color. It should be done very carefully.
After that, top your manicure off with a sheer pink polish, except for the white line area, to make it look more natural.
As the last step, apply a thin layer of top coat to finish the look.
What is Modern French manicure?
If you want to have fun with your traditional French manicure, you can try a modernized version! It still keeps the concept of the visible line on the tip, but the difference from the original is the vivid color. Here are some ideas that are very trendy right now:
Change the white tips with black ones, or other colors.
Use iridescent sheer as based color, instead of a standard sheer.
Choose opposite colors for base and tips, for example, yellow and blue or blue with orange.
Add glitter polish over the tips after applying the top coat.
To this day, French nails are still a favorite worldwide. If you haven't tried this nail style before, we recommend getting one on your next visit to the salon, you will love it!