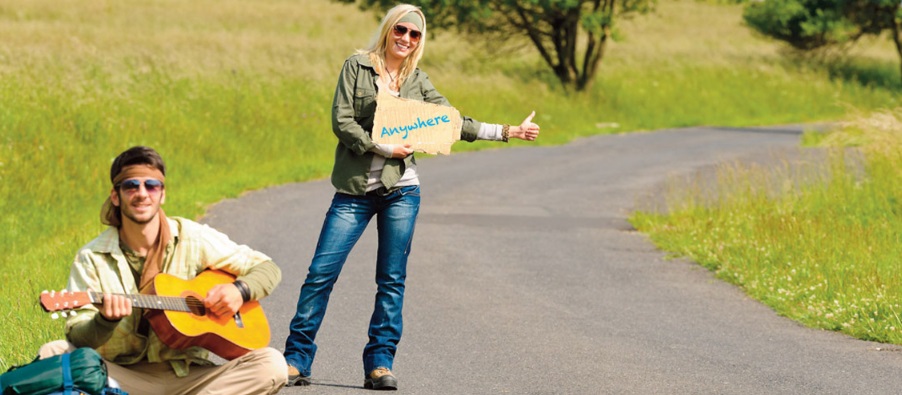 You don't need to spend a small fortune on accommodation when enjoying a long overdue break. If you're finally getting away from it all, but need to keep to a tight budget, see below for a few handy tips on how to find a motel for under $ / £ / € 50.
Look In the Right Places
This might seem an obvious one, but knowing where to start your search for accommodation under $ / £ / € 50 is key to keeping your travel costs low. Many people travelling on a shoestring budget wait until they arrive at their destination, then spend an age trawling the street looking for budget motels and hostels. You don't need to do this. Simply fire up your phone or sit down at the computer and you're a few clicks away from a convenient motel booking.
Filter Searches to Find Something Specific
Once you've found somewhere to book a motel room online, you'll need to seriously think about where you'll be staying. Obviously, you'll know the general area, but being specific will help you save cash on the cost of your room. If you're after convenience, you can filter searches to select motels near an airport or train station. Staying at places like these will mean shorter transfers from the arrivals hall and lower overall prices as a general rule. Book early enough and you've got a much better chance of landing a motel around the $ / £ / € 50 mark.
If you've got an itinerary already itemized, you may decide to use this to plan your stays in advance. Perhaps you're covering a lot of ground during your trip and need to realistically stay in different accommodation near to key landmarks and attractions. Perhaps you need to accommodation with different requirements for different nights of your stay. Whatever the specifics, using search filters will ensure everything you need is ready and waiting, with no unwanted surprises. What's more, everything can always be booked within budget.
Make the Most of Deals and Promotional Offers
It's amazing how many people overlook the multitude of offers available that can be used to make a motel stay cheaper. Sometimes a motel will promote these directly, other times they will be marketed via a third-party affiliate. Do a bit of searching online before you book and you're likely to come up with the goods if there is need an active deal.
Offers can vary considerably. Some may give you an extra day on your overall stay, provided you're staying for set minimum of three or four nights, for example. Others may add a free breakfast or dinner on top of your motel room fee. You may also find some promotions giving you discounts at nearby attractions and entertainment when you chose a particular motel. If you've failed to find accommodation that falls within the $ / £ / € 50 bracket, these kind of deals and discounts are ideal for slashing expenditure elsewhere.
Off-Peak Stays
Unless you've travelled on business quite a bit, you've probably not spent too much time in a motel mid-week. It's little surprise that the weekend, particularly Friday and Saturday, are incredibly busy for guest accommodation services. With these days packed out with people who are finally free after a Monday to Friday working week, you'll find rates are at their most expensive. If you're eager to keep under $ / £ / € 50, avoid these days completely. Mid-week is usually the best option for saving money, although any stay from Sunday to Thursday will usually cost you less.
Keep Your Stay Simple
Make sure you're never paying more than you have to for a motel room by keeping your stay as simple as possible, with stripped back services and no frills. Keep your eyes peeled when booking a room to see if such services are optional. If they are, opt for a stay without them and the associated costs attached and you'll be able to shave a little extra from your overall bill.
Don't Forget About Hidden Costs and Charges
It's not just room service that can send the cost of your stay skyrocketing. If you're using your credit card abroad, be weary of foreign transaction fees. Although some providers don't charge users fees for using their cards abroad, others do. In certain cases, these fees can be quite considerable and bite a sizeable chunk out of your overall budget. When you've found a motel near to where you're headed and want to book a stay, remember to use the card you'll be taking with you to your destination to keep charges to an absolute minimum.
If you follow all the steps above when searching for motel accommodation, you should have little issue landing a room that falls within budget near to the places you want to visit.