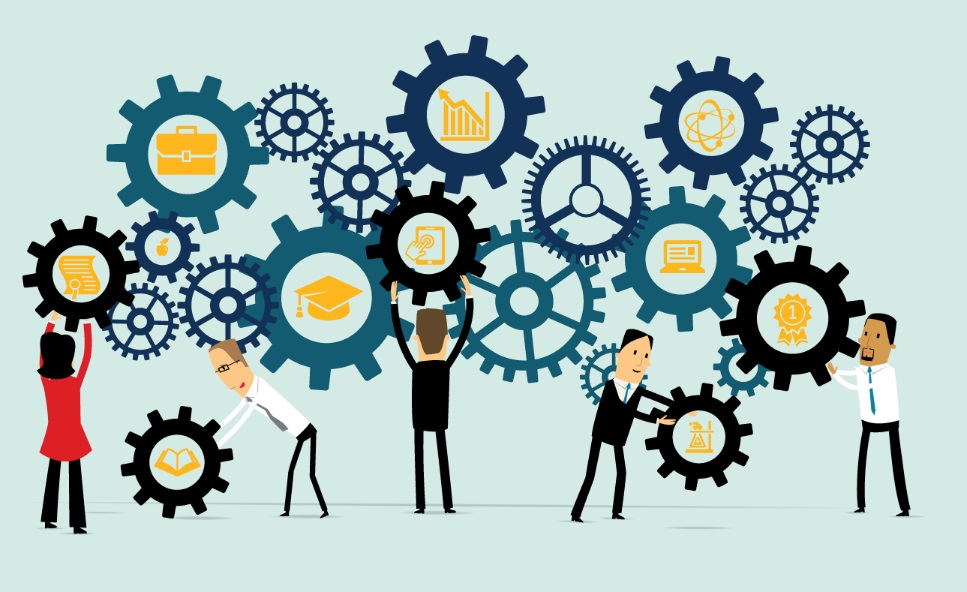 As most of the world is confined at home during this Covid-19, many are seeking new things to learn, may it be the guitar that they always wanted to play, or any other knowledge or skill that they long craved to learn. Spending much time at home is indeed the best time to learn something new. The Great Courses aim to provide material to all these people looking for a practical tool to base their knowledge on. But you may wonder if The Great Courses or The Great Courses Plus are really worth the money, so here is a complete review of this service.
Learning is a lifelong experience
As many people spend their confined watching TV, other prefer spending their time acquiring new skills and knowledge. The Great Courses is a great tools when it comes to this. Also called the Netflix of learning, it promotes the concept of what they call a lifelong learning.
For former Chief Counsel of the US Senate Committee on Labor and Human Resources Thomas Rollins, who founded the Great Courses (Teaching Company) in 1990, learning is not a journey with an end, rather a lifelong experience. Passionate with learning in all its form, he spent, at the time, all his time, energy and money developing this platform, recruiting the best teachers and experts he could find in order to provide the best possible lectures.
The Great Courses is considered as the Netflix of learning
Often referred as the Netflix of learning, The Great Courses offers learning material in almost any field of knowledge. The almost thousand different courses cover as diverse as varied themes, ranging from traditional academic topics like math, physics and literature, to finer subjects such as cooking, Tai Chi, gardening or even chess playing.
Online and hard copy material for optimal learning at any age
Not only the Great Courses provides courses in almost any field of competence, but also offers great worth of training material on numerous type of supports, which has become one of its most important strength. Learners can access an extensive online digital video library, but also a consequent amount of hard copy material such as CDs, DVDs, guidebooks and workbooks. Some other materials are even sent by teachers via emails for a better skills monitoring.
This variety of supports make The Great Courses a complete service, as it is often very useful to have home-printed copy of a course to better study it, underline important notions or train properly on more complex approaches. It is also a fantastic service not only for young people who are used to digital tools, but also to seniors who are not used to informatics. For those who are well at ease with digital tools, The Great Courses is also available on a mobile application.
Are The Great Courses really worth the money?
If you are new with this service, the prices of the courses may frighten you a bit, as it is true that they are a little expensive. But if you check users review on the internet, you will mostly come across very positive comments.
Still, if you are not completely convinced, you may want to start with discounted courses to check the quality and benefits of the lectures. You can check the Courses on Sale in the main menu, or even wait for one of the frequent temporary ad hoc offers, such a Summer Savings or Employee Pricing sale. If you really want to go for the cheapest, you want to wait for Black Friday, where courses can go down to 90% of their prices.
What about the Great Courses Plus?
If the great Courses review is so positive, some may wonder why The Great Courses Plus? Well, it is simply a pack for those who want to learn more, being the core concept of lifelong learning, allowing unlimited video access to the whole platform. No need to choose your courses with care, or to count how much will cost you art plus history lectures. You can just take any courses you want, without counting. To make sure it fits your need, a month free trial is offered.
Concrete reviews of the Great Courses and The Great courses Plus
But concretely, what are worth the great Courses and the Great Courses Plus? If you are still undecided about the quality of the service, and you don't want to spend your night checking comments on the internet, we have gathered and summed up here constructive users review from The Great Courses and The Great Courses Plus, so you don't have to look further.
Main positive reviews
Variety of courses offered
Variety of supports
Courses quality
Teacher's enthusiasm
Great sales
Main negative reviews
App not very practical (no bookmark option, no search function, no hyperlinked table of content…)
Takes too long to download and convert in MP3
Price
Both positive and negative reviews
Streaming quality
Customer service