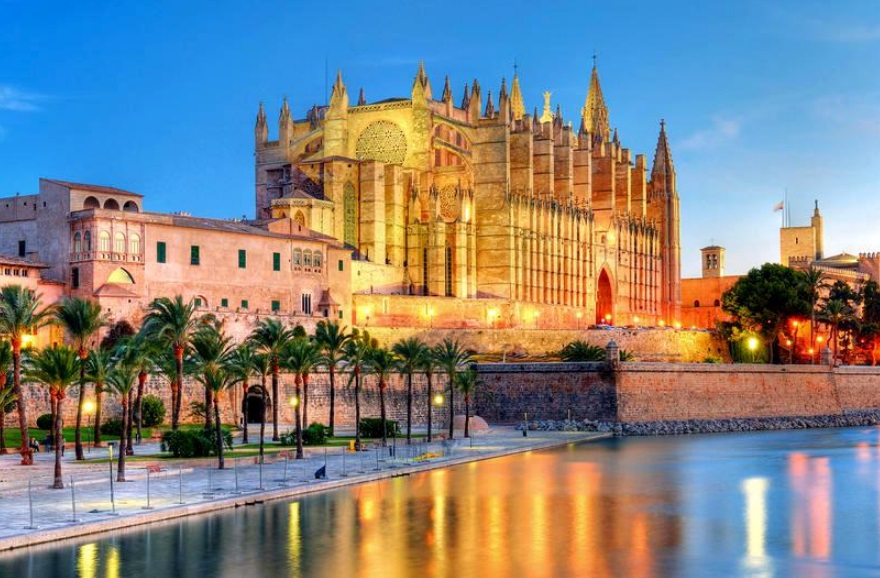 Mallorca is a great place to visit any season of the year. In winter time, those living in northern countries will be able to get away from the cold weather to one that is relatively mild and sunny, on this island. From Spring, the sea warms up rapidly, and those who simply can't wait head for a quick bath. But when you visit Mallorca, you shouldn't just stay in Palma. Here are a couple of places to visit as well.
See Mallorca Differently
Although Mallorca is not a very small island, it can easily be visited by renting a vehicle to move around. Since the weather is usually nice and you'll want to benefit from the sun rays while you are there, the best way is to rent a scooter in Mallorca, instead of a car. It's also quite practical to go from one place to the other without having to look for hours for a parking place. No matter where your hotel or b&b is located, you'll be at the beach in a few minutes.
It will also enable you to visit locations on the island you would not have been to otherwise. In fact, other than the two suggestions below, you will probably drive around the island, with no particular place to go, and find yourself in small villages and hidden beaches. That's one of the best parts of travelling, when you do it on a regular basis. Otherwise, after a while, everything looks similar, from the inside of a hotel room to finding all the same shops around the world.
Santa Catalina
This quaint neighbourhood of Palma is where fishermen used to live. It is made of pretty little streets that will make you dream about buying an apartment, to spend some time there, on a regular basis. It is best known for its food market, which is the oldest one in Palma, called Mercat de Santa Catalina. It is definitely the best place to come to dinner as well, and to go out, afterwards, for walks.
Cala Figuera
Palma is the city to stay for a lively time, but for a relaxing holiday spirit, you have to go to Cala Figuera. There, you will find peace and calm. It is a fish port and there is no beach in the town, which keeps regular tourists away. But the seamen coming back to shore in the morning with fresh fish, and walking around this little town with a big soul, will enable you to live peaceful moments that you will remember forever.