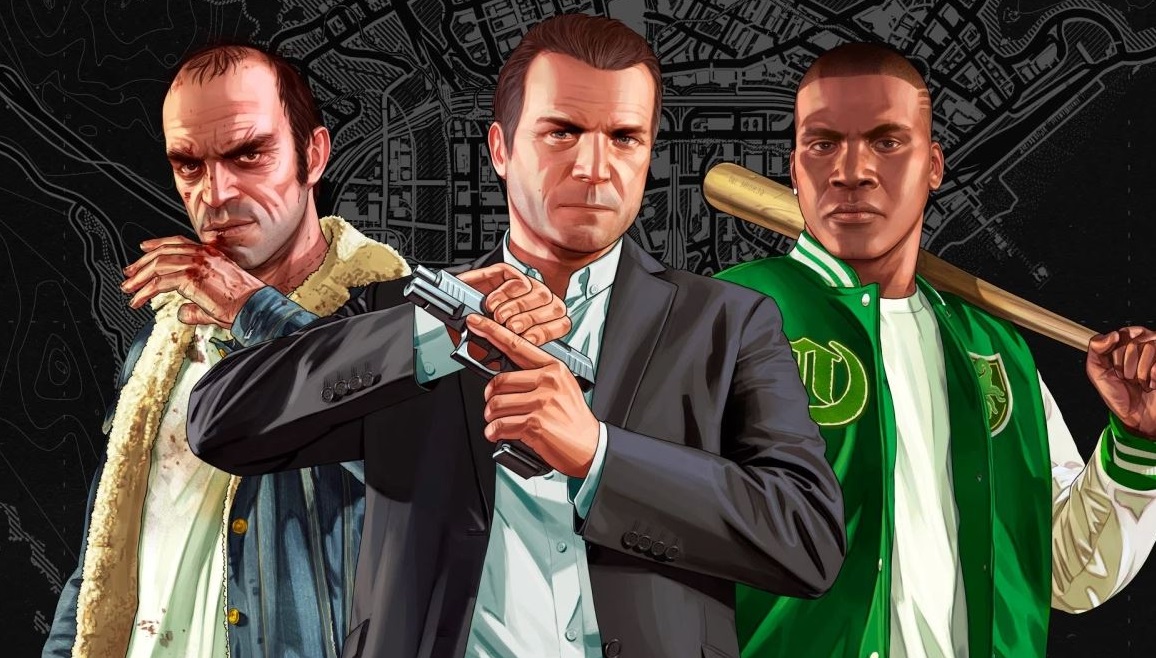 Grand Theft Auto V (GTA V) is one the most popular online games in the world. With this game, the players can enjoy accomplishing missions, unlocking different paths in the storyline as well as communicating with other gamers. Speaking of which, we want to introduce you to GTA V Social Club. Let's explore why you should join it.
Why has Grand Theft Auto reached such great success in recent years?
Originally released in 2013 by Rockstar North, Grand Theft Auto is an action-adventure game series that introduces players into the world of crime. In GTA, you have the choice to control your character from either the third-person or the first-person perspective.
Within the latest season of Grand Theft Auto V, the game is set in the state of San Andreas and the player will control different protagonists:
Michael De Santa, an old bank robber
Franklin Clinton, a young street gangbanger
Trever Philips, a drug and arms trafficker
Each character has its own unique story. Your missions are to commit robbery and to fight against a corrupt government agency as well as powerful criminals. As the story progresses, the player will discover the vast open world that Rockstar created.
What's the GTA V Social Club and what are its benefits?
Apart from the game's missions and interesting ventures, the player can communicate with other like-minded people as well. For that reason, we suggest you join Rockstar's Social Club first. The latter is a digital platform that allows Rockstar Game players access to common online features such as:
Crews creation and participation
The GTA Online Creator
Snapmatic photo and song sharing
Most importantly, new downloadable content access.
But that's not all, the Social Club is also used in many other Rockstar games such as Midnight Club: Los Angeles, Grand Theft Auto: Chinatown Wars, Bearterator, Red Dead Redemption, L.A. Noire, or even Max Payne 3. In addition, it offers different features depending on the game type as well. Below, we have listed all additional advantages for GTA V:
BAWSAQ allows players to see fluctuation in stock prices in real-time.
Minigames – beating other users to prove your performance and attain the first rank on the leaderboard.
Snapmatic is used for sharing photos among Social Club members.
Criminal record – you can review the criminal record of each character.
Barbershop – you will access to new free hairstyles and beards, available for Franklin Clinton, Trevor Philips, and Michael De Santa.
Stat Checking demonstrates users' stats for GTA V online and lets them compare against other players.
Custom jobs – the players can create their own deathmatches/races and publish them online so other Social Club members can download and play.
Crew – For GTA V Online, you can set up crews and grow your gang. When you complete missions, you also gain extra crew bonuses such as 10% GTA $ and higher reputation points.
Step-by-step on how to create a crew in GTA V
After signing up to the Social Club, you will be able to form a crew. For new players, take a look at the instructions as follows:
1. One player can participate in up to 5 crews at one time. Once a crew is created, you, as a crew leader, have to set team direction among these 5 choices:
Chatter Boxes
Thrill Seekers
Rebels
Soldiers
All-Stars
2. Thereafter, it's time to invite friends and enlarge your community.
3. Manage your team and lead them to success.
Additionally, a hierarchy system is available to set ranks among party members (identified by different colors). Remember that the supreme decision power always belongs to the guild leader. He/she can rank team members, remove them from the group, assign missions, and much more.
Is it worth joining a crew in GTA V?
If you're starting from scratch, joining an existing crew might be easier instead of building your own gang from the ground up. In the world of GTA V, there are plenty of guilds for you to choose from. It is advised to review their set goals and directions beforehand. Then, you can choose the right one and wait for their confirmation.
After participating in a high-potential gang like NoDo PC, REBL MC, TROP2CREW, TheLowltGentlemen, you will be driven by the same objectives. That said, you will need to be hard-working and dedicated if you want to stay in the team.
Let's complete game missions and earn money!
To conclude, GTA V Social Club also provides you specials opportunities to succeed and to become rich! Of course, you have to work (complete missions) before earning any money, the same goes for reputation points (RP).
Money is used for buying items while the RP is used for raising your rank and for unlocking new weapons, hairstyles, clothes, vehicles, etc. Nevertheless, note that not every mission rewards you, especially if you play alone in GTA Online's sports activities, for example. Furthermore, the high-ranked players often get better compensations than the low-ranked players. Therefore, you need to improve yourself all the time to attain a higher position and better rewards.
Remember that you are in the virtual world of crime and every successful criminal needs a cool title! However, you cannot become the great king alone without any supporter. Let's group up and work hard together. We hope you enjoy GTA V and finally find reliable companions in the Social Club.